Inspired by spontaneous juxtapositions of organic and geometric shapes, I feel compelled to capture this beautiful world, moment by moment.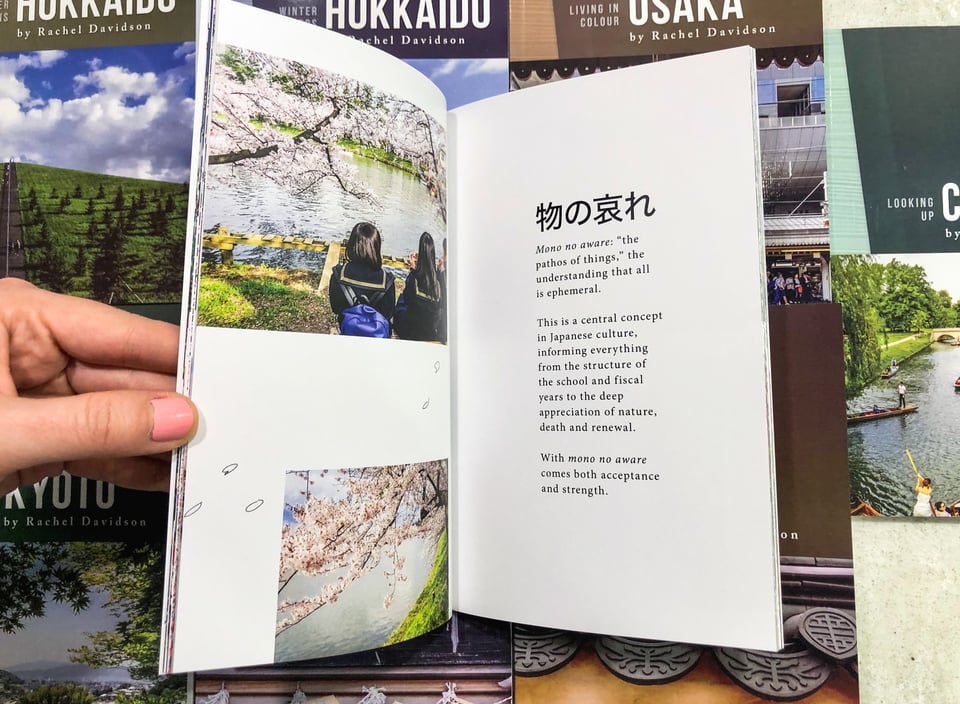 Photo books were born out of my desire to concretize my life-changing experience teaching English in Japan.
When photos only live inside your phone or camera memory card, it's easy to forget about them. I wanted to make physical books as a whole sensory experience, including maps and playlists. While leisurely flipping the pages, the reader can vicariously travel with me, immersing themselves in that space and time.
In August 2016, I self-published the first run of 6 books via Blurb, where Tokyo received a Blurb Staff Pick! Then I worked with local printers in order to sell independently and locally, expanding the series to eight books.
From August 2020-February 2021, I ran a successful Kickstarter campaign to crowdfund the second edition. In the process I added a book to the series for a total of nine volumes. Many books from this print run are still available for sale, on my online shop or at craft fairs.
Editing software
Often Adobe Lightroom, sometimes Adobe Photoshop.

Cameras
Often iPhone 13 Mini (previously 8, or 6), sometimes Sony point and shoot, rarely Sony Alpha DSLR.