I sell my work as Vibrant Afternoon.
To me, the brand name Vibrant Afternoon symbolizes a few ideas:
Vibrant: colourful, diverse, ever-changing
Afternoon: there is still time left in the day, which you are free to spend as you like
While I have an online store on this very website, I believe the best way to share art is in person, at craft fairs. I love meeting people and sharing stories, especially when they resonate with the food or destinations I've illustrated.
Please see below for my future events – hope to see you there!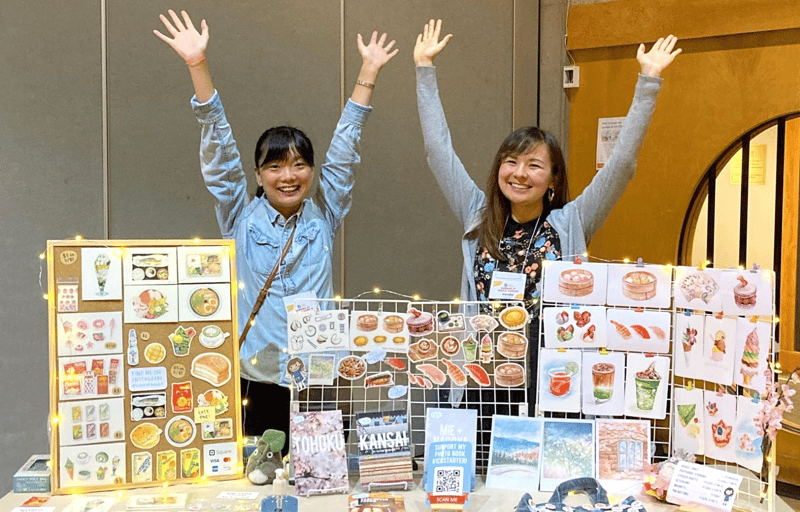 UBC Botanical Garden Lunar New Year Flower Market
Saturday, January 14, 11am-4pm
2021
April: Japan Market (online)
July: Japan Market (online)
November: Nikkei Pop-Up (in person w/memento vivere studio); Canzine (online)
2020
January: Creative Chinatown (Lunar New Year w/sleepyfroggy)
September: Nikkei Garden w/sleepyfroggy; Canzine (online)
2019
June: Japan Market
July: Creative Chinatown (Summer)
September: Creative Chinatown
(Mid-Autumn Festival); Canzine w/my friend Doris
November: Nikkei Centre Holiday Market w/sleepyfroggy
2018
November: Japan Market
December: Creative Chinatown (inaugural event)
What to expect at my craft fair table:
• Stickers: die-cut and sheets
• Washi tape
• Pin buttons
• Magnets
• Keychains
• Zines
• Photo books
• Calendars
• Prints
• Original acrylic paintings
• A friendly smile :)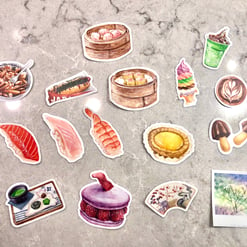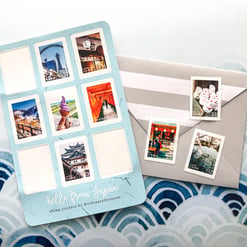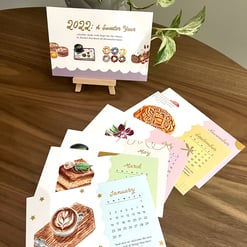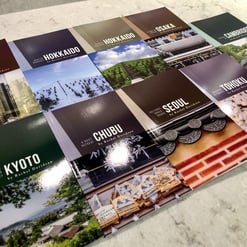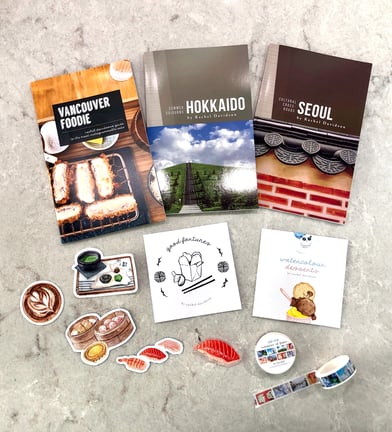 Other ways to purchase my work, if you're not in Greater Vancouver:
My online store open year-round, 24/7, shipping right to your door.
Stickers, phone cases, notebooks, and more with diverse products & designs.
For those collectors: the first edition of my photo books are still available, made and shipped to order.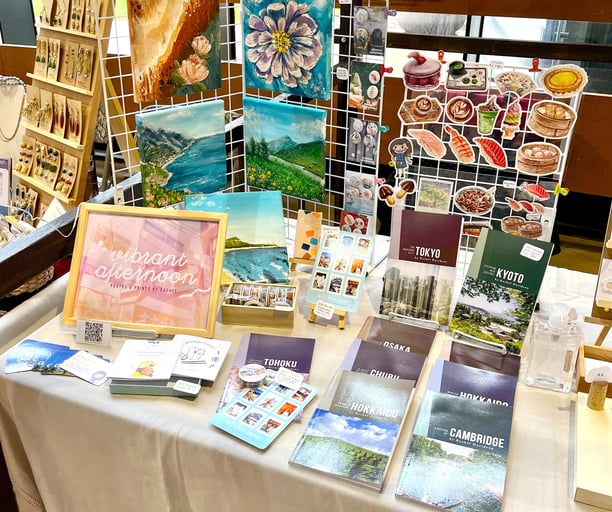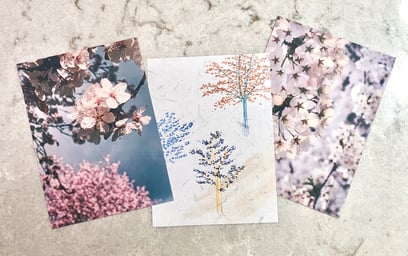 I hope to keep innovating. If there's another kind of product you'd like to see me create, fill out the contact form and let me know!