Finding zen through brushstrokes.
My journey in painting has been analogous to meditation: staying in the moment, and embracing imperfection.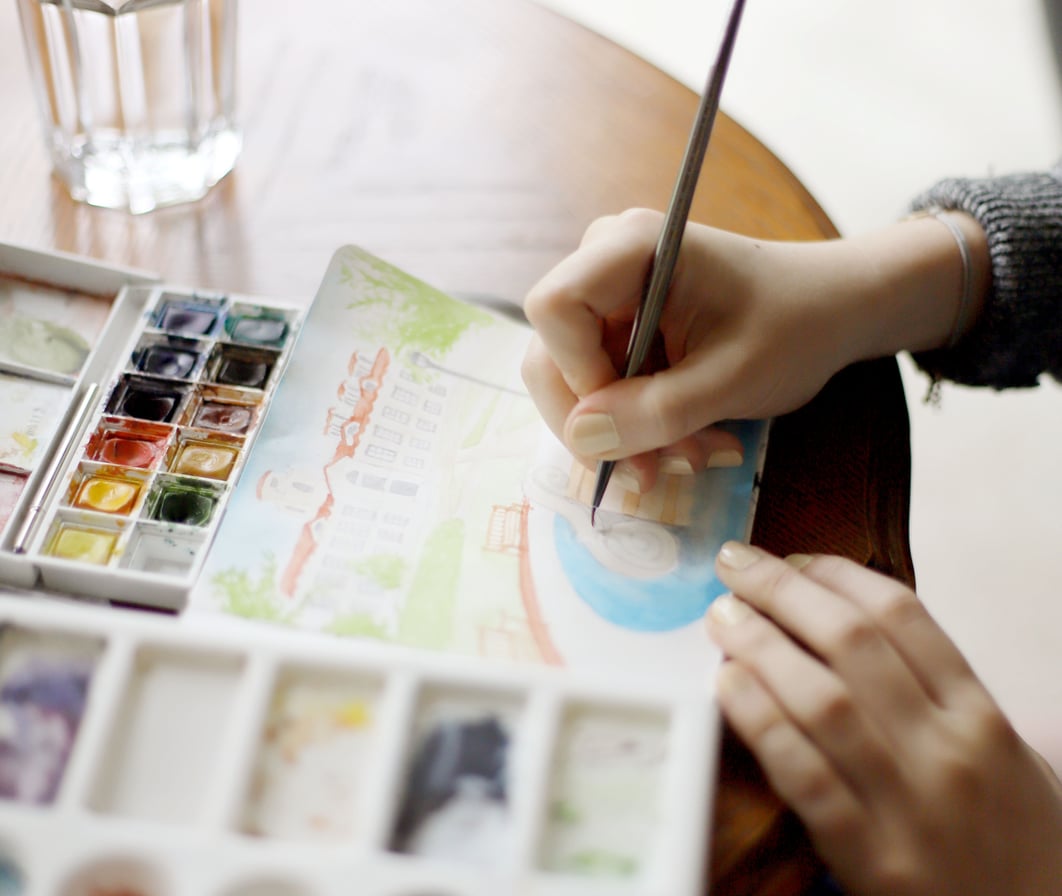 It all started with the gift of a pocket watercolour set.
Prior to Christmas 2017, I'd worked on digital painting of characters and musicians. I was used to having the "undo" keystroke at the ready. Then, after my friend Sara gave me a travel-sized Winsor & Newton kit, I was compelled to reconsider my process.
Watercolour is a notoriously intimidating medium, because the liquid paint permeates the paper. There are no "take-backs," save frantically dabbing the surface with a paper towel to draw back the moisture and pigment. Somehow, by embracing my amateur status, I came to thrive under this limitation. I can spend hours in the flow state, gradually building up colours and using white gel pen in the place of the coveted "undo." In this way, I've become drawn to slowly and lovingly capturing food and landscapes.
Over the past five years, my paintings of food have become my best-sellers at craft fairs – not to mention one of the most fun ways to remember favourite dishes!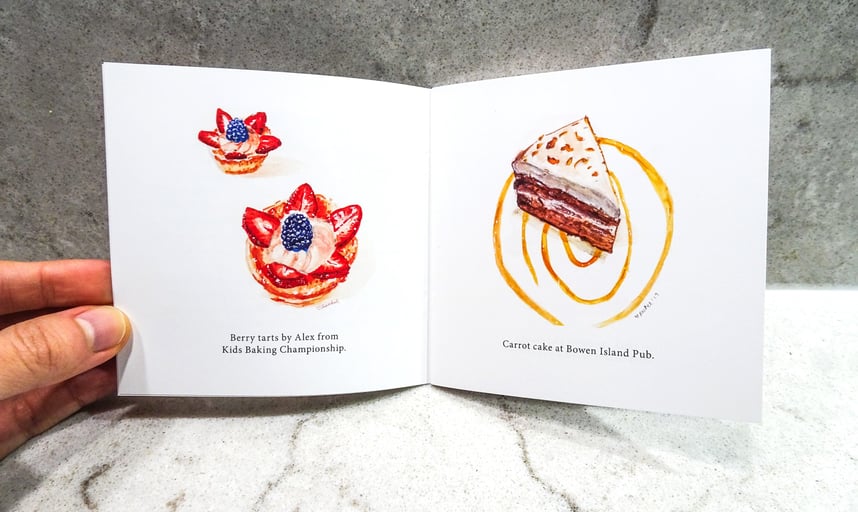 My Watercolour Sweets zine (available at Lucky's in Vancouver and online) captures the first years of my food illustration adventures, including the provenance of each delicious item.